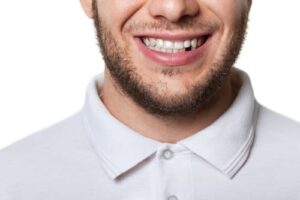 If you've experienced one or more missing or damaged teeth, you understand how uncomfortable it can be to smile, eat, or complete tasks you may have once taken for granted. Fortunately, dental implants from our experienced dentist, Dr. Arun Narang, and dental specialists can help to restore the beauty and function of your smile. Dental implants can be effective for a wide range of people, but there are some considerations to keep in mind. To find out if you're an ideal candidate for this innovative restorative procedure, please contact Dr. Narang today.
Dental implants can replace one, several, or all missing teeth. Many patients seek out this treatment due to the natural-looking, long-lasting results. In addition to being in good overall health, there are a few other factors that can determine if this approach will optimise your outcome.
Adequate Bone Density: Since dental implants are positioned in the jawbone, you should have the necessary bone density and strength to support the posts.
Healthy Gum Tissue: Dental implants should only be planted in healthy tissue, and any signs of illness or disease should be addressed prior to the procedure.
Commitment to Good Hygiene: Dental implants function just like your natural teeth; therefore, routine brushing and flossing are essential for keeping them in good shape.
Younger patients whose jaws have not finished growing should wait until the oral structures have matured before receiving dental implants. Also, smokers, pregnant women, and individuals who heavily grind their teeth should be evaluated thoroughly before undergoing treatment. These factors will not necessarily exclude you from being a candidate, but you should consult with Dr. Narang before making a decision.
If you have additional questions about dental implants, or if you would like to schedule a complimentary consultation with Dr. Narang, please contact our office today.