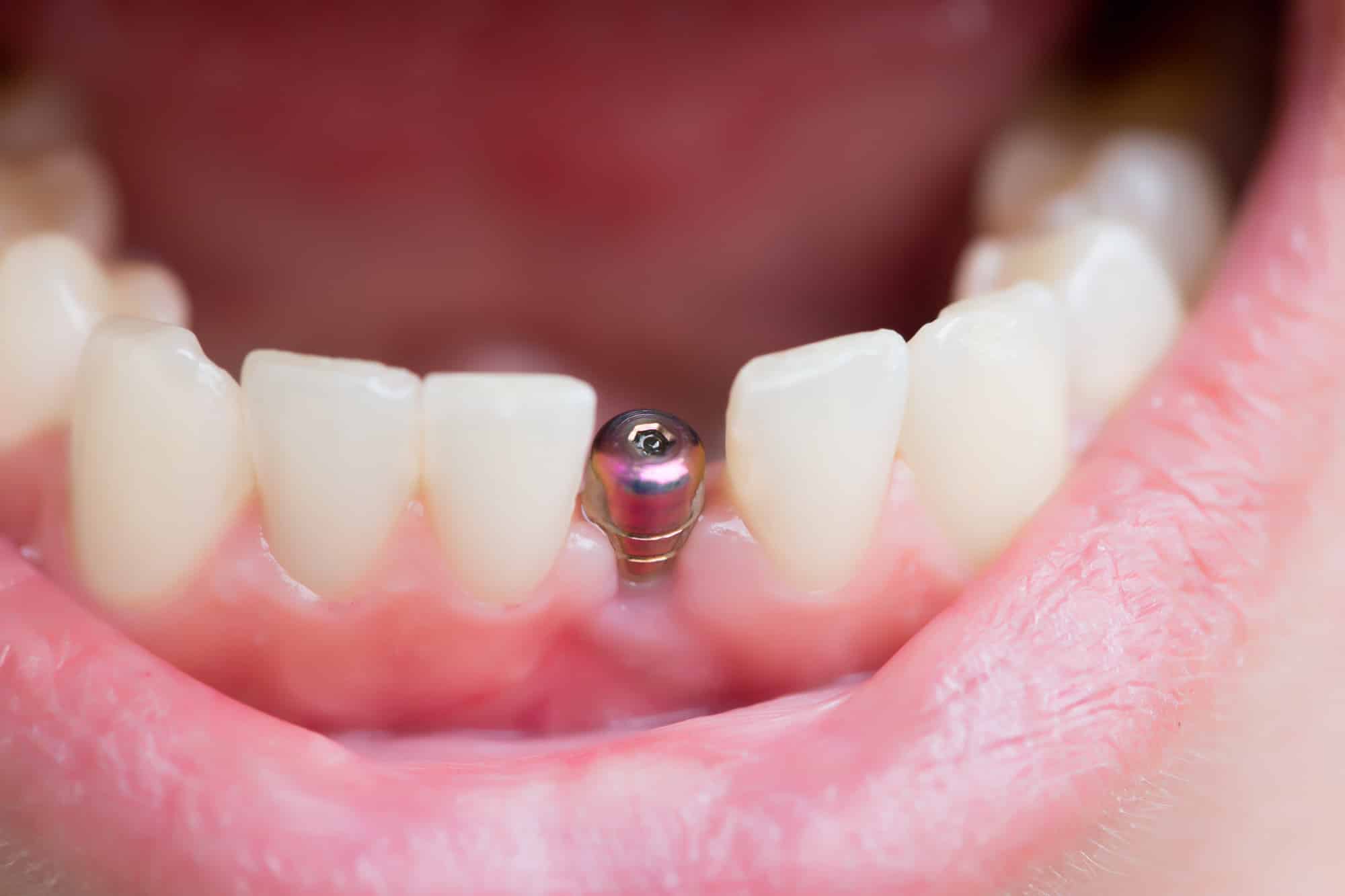 Many are familiar with the term 'cosmetic dentistry,' but have you ever heard of 'restorative dentistry?'
When dentists talk about restorations, they refer to procedures involving repairing a missing or damaged tooth structure. These can be direct or indirect.
Examples of direct restorations include fillings and direct dental bonding. Veneers, dental crowns, bridges, inlays, and dental implants, on the other hand, are indirect restoration procedures.
Speaking of dental implants, some people are curious if the procedure is painful. Here, we'll talk about what to expect from a dental implant procedure, including the possibility of tooth implant pain.
First Things First: Top Reasons to Get a Dental Implant
Before we answer, "Are dental implants painful?" let's talk a bit about their benefits.
For replacing single and multiple missing teeth, dental implants give the most natural results. That's not just in terms of appearance. Dental implants act and feel like natural teeth.
Besides behaving like natural teeth, other benefits of dental implants include durability, bone loss prevention, and keeping adjacent teeth stable. They could also help prevent gum disease, as well as facial sagging and premature aging.
Dental Implants vs. Dentures and Dental Bridges
Compared to dentures, dental implants don't require a dental adhesive. There's also no need to worry about implants slipping out while you're eating or speaking. You also won't get those annoying clicking sounds, and you don't have to avoid certain foods because implants give you full chewing power.
As for bridges, they're more affordable than dental bridges initially. When you consider the lifespan of bridges, though, you'll see that a dental implant will cost you less in the long run. That's because a bridge can last only up to a decade, whereas an implant can last a lifetime with proper hygiene.
What to Expect From Your Dental Implant Consultation
Fun fact: The metal used to make replacement human body parts is the same for dental implants. Not so fun fact: Dental implantation is a surgical procedure, meaning your dentist will cut into your gums.
Before you say no to getting a dental implant though, remember that while the procedure sounds painful, your dentist will use a local anesthetic. Also, while dental implants have advantages over other restoration options, not everyone will be a good candidate.
If your initial evaluation shows good jawbone density, your oral surgeon may schedule you for implant insertion. Sometimes dentists will perform tooth extraction before the dental implant procedure. Other things your doctor will discuss with you include your anesthesia options, what you'll feel during tooth extraction, and how long that will take before inserting the dental implant.
The Dental Implant Procedure: Will You Feel Pain?
If you've gotten fillings before, you know it will feel numb once the dentist anesthetizes the area. The same applies to dental implants.
After numbing the area for the implant, your oral surgeon will drill a hole to make that area more accessible. It only sounds painful, but you won't feel any tooth implant pain during this stage. Next, your dentist will screw the implant into place, then he or she will close up the incision.
Keep in mind that you shouldn't feel pain from injecting the anesthesia to closing up the incision. If there's some discomfort, that's normal.
The only time you'll feel pain is when the anesthesia wears off. Your dentist can give you a pain reliever before the procedure or prescribe you some to take at home.
Managing Dental Implant Discomfort
Some tenderness after the dental implant procedure is to be expected. You may take a pain reliever as needed or as directed by your dentist.
Besides taking pain relief meds, you can manage dental implant discomfort by following your doctor's aftercare instructions. These include not using straws, rinsing with warm saltwater up to four times daily, and avoiding hot and spicy foods.
If you can, it's best to go on a liquid diet and avoid smoking. These aftercare instructions aren't for a lifetime, though, so don't worry. At most, you'll need to follow them for three days while you're healing.
When to See a Dentist
If you're experiencing pain after getting dental implants, should you wait until your next appointment? Or is it better to visit your dentist right away?
Again, some discomfort is normal, but recovery and healing vary from patient to patient. Some experience a reduction in tenderness after three days. Others may still feel some symptoms ten days after the procedure.
If, after two weeks, you notice pain and swelling, visit your dentist asap. It could be a sign of infection, and you may need to take antibiotics.
Another thing to note is an undiagnosed metal allergy. Although it's rare, if you have it, your body might reject the dental implant. It's best to make an appointment with your dentist, so he or she can come up with a plan to address this.
Weighing the Risks and Benefits of Dental Implants
Complications such as infections and allergies are rare. With a success rate of up to 98 percent, dental implants are indeed worth considering.
However, there is one factor that will impact the success of your dental implants the most. It's your choice of implant dentist.
You want a specialist who has extensive experience placing dental implants. So if you're interviewing dentists, be sure to ask about their training and how often they perform dental implant placement.
Don't forget to check online reviews as well. You'll want to know about other patients' experiences. You can also ask dentists to provide before and after images so that you can gauge their expertise.
Don't Let Pain Stop You From Getting Dental Implants
Now that you know what to expect from a dental implant procedure, is there anything stopping you from consulting a dentist?
We can help answer your questions about dental implants and other restoration options. For more information, you can browse our blog or leave us a message. We are more than happy to address your concerns and help you achieve your dream smile.