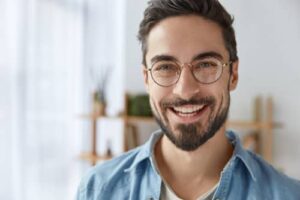 Dental implants are a great way to restore your smile after tooth loss; however, they do require a patient to have sufficient jawbone density for a successful outcome. If you have been told you have inadequate upper jawbone density for this procedure, a sinus lift could help.
Also known as sinus augmentation, a sinus lift is a procedure that is performed to add bone density in patients who do not have sufficient jawbone structure in the upper back jaw to place dental implants. At our practice, Dr. Arun Narang offers indirect sinus lift using state-of-the-art Densah Burs® technology. Some of the benefits of this technique include:
Increased bone density for patients who have insufficient upper jawbone material due to gum disease, the natural process of aging, genetics, or tooth loss

Improved likelihood of successful placement of dental implants

Indirect sinus lift offers a less invasive procedure to create sufficient bone for implant placement—without direct bone grafting, which can require a second procedure to harvest bone from another part of the body

Indirect sinus lift, when combined with osseodensification, can increase the quality of the surrounding bone in the upper jaw when done at the same time

Minimal discomfort
Thanks to improved technology and advanced techniques, you now have more options than ever to restore your smile with beautiful, lasting, and comfortable results. Talk to our team today if you would like to know more about sinus lift, osseodensification, or dental implants. We're here to help.