Those who want straighter teeth may not realize they have other options other than traditional metal braces. You have your choice of five types of braces to choose from when you decide you want that perfect smile.
Five Types of Braces
There are many ways today to get straighter teeth and the choice you make depends on your lifestyle, the time you are willing to take to get your straight smile, and your budget. Your options include:
Traditional metal braces
Clear aligners
Ceramic braces
Self-ligating braces
Lingual braces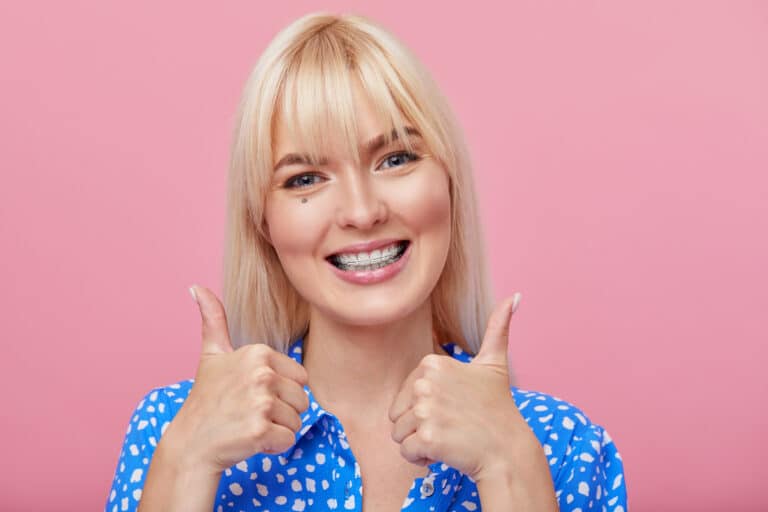 Traditional Metal Braces
Metal braces are considered the most cost-effective and the best for straightening teeth in a fairly decent time frame. They are the most used in children and teens.
Metal braces connect the braces attached to the teeth with a metal wire. The connection is elastic ties, that work like tiny rubber bands. The orthodontist makes adjustments on the wires in regular appointments every four to eight weeks to move the teeth into correct positions.
The downside of metal braces is they require thoughtful care because it's hard to brush and floss with them. Sometimes the elastic bands pop. The worst disadvantage is they are highly noticeable.
The time it takes to straighten your teeth with metal braces depends on the person and how crooked their teeth are. It can take anywhere from six months to two years to achieve good results.
Clear Aligners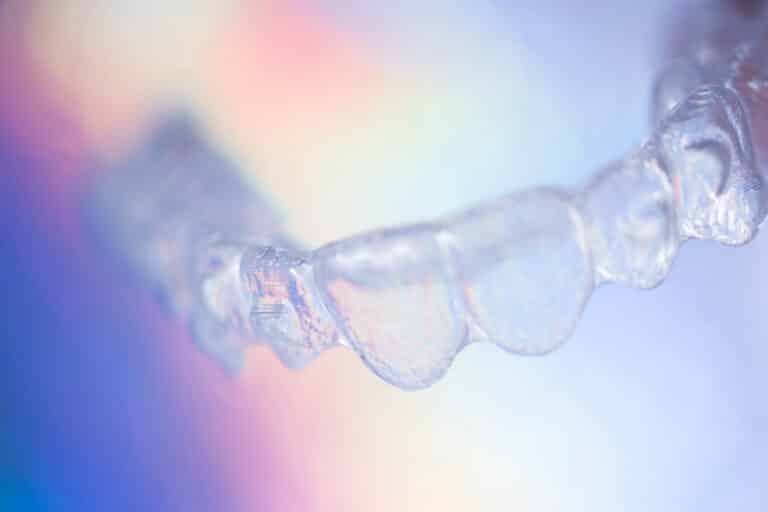 The most popular brand of clear aligners is Invisalign, which requires a dentist certified by the manufacturer to use them. Our Mississauga dentists are certified and can provide Invisalign as an option.
Invisalign has surged in popularity as an option because no one will notice you are using them. They are wildly popular among teens and adults who don't want everyone to see metal braces. You can take pictures, like senior pictures, without wearing them, and career professionals like them because of their aesthetics.
You can even wear them without many making any noticeable distinction.
Invisalign clear aligners are removable and require fewer dental appointments. They can be faster than traditional braces in achieving results in some cases but, most of the time, it will take longer to achieve good final results using them.
However, some patients see some differences in their teeth in as little as two weeks. Others began to see results in three to five months. They are also more expensive than traditional braces.
This is a great option for those who need minor to moderate straightening and who have no jaw alignment problems. It works well for those with an overbite, misaligned teeth, or those who have gaps in front teeth.
The one negative aspect of Invisalign is the patient must be diligent in using it to get the results they want at good timing. A product is only as good as much as it's used.
Ceramic Braces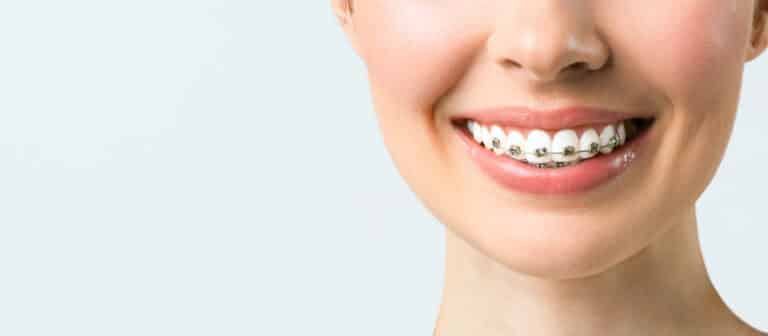 Ceramic braces are a good middle-ground between traditional braces and clear aligners. They aren't as noticeable as full metal braces but still do the work of the traditional types of braces.
Ceramic braces are made of a clear, natural tooth-colored material. They are popular for those who don't think something like Invisalign is the right choice for them but who still want a discreet option. They are highly affordable too so people who can't afford a high-end option can get ceramic braces and still look better than using traditional metal braces.
The downside is that ceramic braces are a little larger than metal braces. They can stain but that depends on both brushing habits and diet.
Similar to metal braces, you will need to be diligent with brushing and flossing because it can be complicated. You will also need to be careful about what you eat as some things can get stuck in the braces, as they would in traditional metal braces.
Ceramic braces can effectively correct teeth misalignment and other issues at about the same time as traditional braces.
Self-Ligating Braces
Self-ligating braces are a lot like metal or ceramic braces and work the same way. They come in both metal and ceramic versions. So how are they different? Rather than using elastic bands to connect wires to the braces, self-ligating braces use clips or doors.
Dentists state using this option typically results in shortening appointments for adjustments because they are easier for an orthodontist to work on.
Patients who like this option are those who can't sit in a dental chair for a long time, those with developmental delays, and those who are more attune to discomfort.
Lingual Braces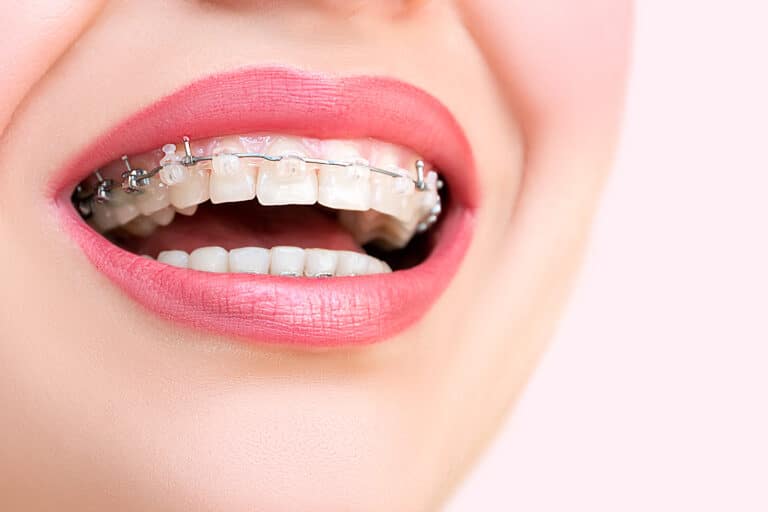 These are the least used option for several reasons. It requires special training that many orthodontists don't have. However, our dentists are trained to install lingual braces.
Another reason why this isn't a popular option is that they are braces that go behind the teeth. That means they can cause some uncomfortable sensations with the tongue and cause speech issues. Most of the speech issues will go away after the patient becomes used to the appliance being in their mouth.
The advantages are they are completely invisible, can be customized for individual teeth, and are effective like traditional metal braces. Those who have complex orthodontic needs benefit from lingual braces.
Your Best Choice
The type of braces you choose for yourself or your child depends on a variety of factors. You should discuss all these options with your orthodontists as all have advantages and disadvantages. With so many options, your orthodontist can find the right one for you.