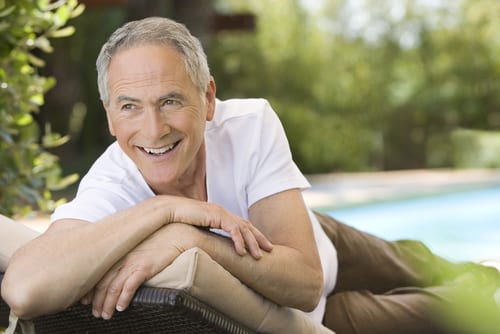 Many patients who are considering dental implants find that they may not be a traditional candidate due to a lack of bone density. This common condition can develop when teeth have been missing for an extended period or were replaced with a treatment that did not help to preserve bone structure. Fortunately, it is still possible to have dental implants if you don't have enough bone in your jaws by using a technique called bone grafting. With this method, the oral structures can be built back up so that implants can be successfully placed.
Bone grafting is used for a multitude of issues, including insufficient bone density, jaw fractures, and jawbone recession or deterioration. Dr. Arun Narang, our oral surgeon and periodontist, is experienced in performing bone grafting with care and precision for the optimal outcome. Donor bone is placed in the targeted area where it should gradually fuse to the existing bone structure, improving its strength and creating the needed foundation for a dental implant (or implants) to be secured.
If you have been told that dental implants are not right for you due to lack of bone density or quality, you may still be a good candidate with the help of bone grafting. Talk to us today to learn more and find out if this procedure can help you in your journey to restore your smile.